Join Our Winning Team Today.
At Oxford, everything is built on solid relationships. If you join the Oxford team, you will quickly see how we work together towards one common goal: delivering The Right Talent. Right Now. We lead with passion, positivity, and accountability through our words and actions, creating an environment where those we work with can think big, have fun, and know they make a difference.
Benefits of Working at Oxford
Experience a world where your contributions are celebrated beyond your employment. Unlock the potential of uncapped commissions, seize boundless professional growth opportunities, and immerse yourself in an unrivaled culture that nurtures success. Oxford guarantees an unparalleled platform to launch your next deeply fulfilling career. Step into the extraordinary and make your mark with us.
Not only do we offer a fun and dynamic working environment but we also offer a competitive salary package with lots of additional benefits such as Health, Vision and Dental, 401(k) Savings, Flexible Spending Accounts, Disability and Life Insurance, Paid Holidays and a Student Debt program.
Earning Potential
Each individual determines their earning potential by the strength of their drive for success. Uncapped commissions in addition to a base salary for sales and recruiting related positions along with growth opportunities across the organization, make for a substantially rewarding career.
Ongoing Professional Development
Oxford's training program extends way beyond new hire orientation; it's designed to educate and help employees at each stage of their career path. Expect a robust and varied learning experience, including classes, webinars, online training, leadership, and on-the-job learning.
Career Advancement
The majority of the roles at Oxford start on a Recruiter or Account Manager career path. We support your work with great programs to help you learn and thrive. Promotions at Oxford are based on performance, not tenure, so you can trust that your hard work will offer many opportunities to grow your career on the path you choose.
Emerging Leaders Program
We strive to promote from within. Oxford's Emerging Leaders' Program is focused on developing future leaders for our business. The program is made up of courses and activities designed to enhance the skills of the participants around our specific business and leadership competencies.
Rewards & Recognition
Milestone celebrations, our annual President's Club incentive trip, and special quarterly competitions will help drive your competitive spirit! Oxford is a fast-paced environment and strives to make each day fun.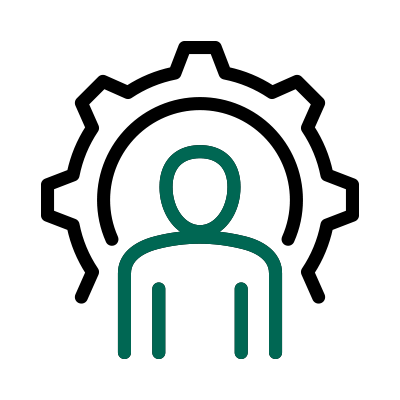 Health & Wellness Programs
We are committed to helping you maintain a healthy balance between work and life outside the office. Many of our locations have gym facilities onsite, or offer discounted memberships, and all provide programs to support a strong body and mind.
Culture Club
Culture is important to us. We have a committee of employees across our offices to create a great environment both in and out of the office.
Oxford Cares
We pride ourselves on giving back to the communities we call home. Oxford Cares highlights our employees' philanthropic activities and creates initiatives to prioritize volunteering and fundraising for organizations both locally and nationally.
"Oxford's culture is fantastic. We truly care and focus on what is best for all: our clients, our consultants, and each other."
Michele V., Director, Consulting Services
"The entrepreneurship environment that is Oxford, is what I enjoy the most working here. You truly are compensated both directly from a financial perspective, as well intangibly from a self-fulfillment perspective. I want to succeed for myself and my family, and getting paid uncapped commission to do so is priceless."
Christopher G., Recruiting Executive, IT 
"Oxford is one of those great companies who doesn't tell you or force you to fit a certain mold because it's best for their business. Oxford hires Individuals and helps us to shine and become successful while remaining true to ourselves."
Scott D., Recruiter, Engineering  
"One of my favourite things about working at Oxford is the opportunity to succeed here and being part of a high-performance culture. There really isn't anything holding you back from earning and being successful. The opportunity is yours for the taking."
Colin W., Director Business Development  
"Working at Oxford has been an unparalleled experience for me. The feeling of being compensated for your hard work is truly refreshing, and having a supportive team behind you is an added bonus. Personally, I love working at Oxford and would highly recommend it to anyone who isn't afraid to put the work in – the rewards are out of this world."
Kimberly R., Business Development Executive  
"During my tenure of over 10 years at Oxford, I have been performing the same role but vastly different from when I first started. Oxford's embracement of technology, ideas, and feedback to improve processes and procedures for all our stakeholders is refreshing. It truly allows our teams to challenge the status quo by not being afraid to share ideas, thoughts, and experiences to promote positive change for our consultants and clients."
Christopher S. Sr. Director, Consultant Support Services
"Oxford is a truly empowering workplace that fosters continuous growth and success. The collaborative atmosphere, combined with endless learning opportunities, ensures that every individual can flourish and achieve their fullest potential."
Camila S. Sr. Manager of Learning and Development
"Despite being at Oxford for almost 20 years, Oxford continues to support, train and guide me towards greater success every single day. I am grateful not only for the supportive management team, but also for the opportunity to learn and grow from my own employees every day."
Erin G., Sr. Director, Recruiting
Creating Opportunities for Diversity, Equity, and Inclusion
Our commitment to diversity, equity, and inclusion is evident through our efforts to create a workplace that fosters equal opportunities for individuals from all backgrounds. By implementing inclusive hiring practices, promoting diverse leadership, and providing comprehensive training programs, we actively cultivate an environment where everyone can thrive.
Diversity
We believe our differences enable us to be a better team – a team that makes better decisions, drives innovation, and delivers better business results.
Equity
Our goal is to ensure each individual employee is given access to the resources and support they need to become a success.
Inclusion
We fully embrace the unique skills, experiences, and talents of our global workforce.
Oxford is an Equal Employment Opportunity Employer. All qualified applicants will receive consideration for employment without regard to race, color, religion, sex, age, sexual orientation, gender identity, national origin, disability, protected veteran status, or any other characteristic protected by law. Oxford will consider qualified applicants with criminal histories in a manner consistent with the requirements of applicable law. Oxford is committed to working with and providing reasonable accommodation to individuals with physical and mental disabilities. If you need special assistance or an accommodation while seeking employment, please email oxfordbenefits@oxfordcorp.com. We will make a determination on your request for reasonable accommodation on a case-by-case basis.
The Right Opportunity.
Right Now.
Ready to transform your future? Take the next step and apply to join us now.