Be the Difference. ​​Healthcare providers improve the lives of millions around the world every day. By partnering with Oxford's healthcare team, you can transform lives, and make a positive difference.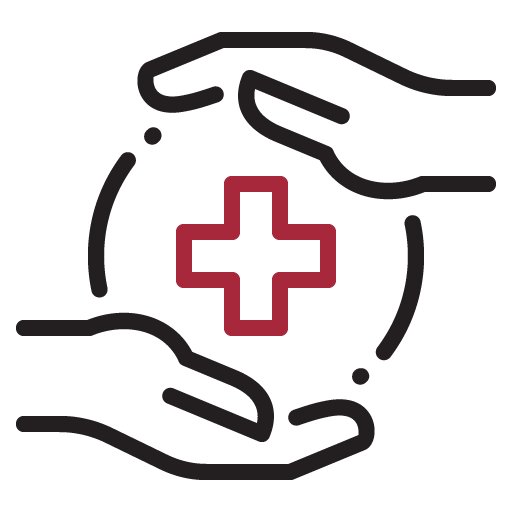 Oxford's Healthcare Industry Practice Creates Greater Patient Outcomes
When you're working on a healthcare initiative, better access and enhanced experience are crucial to improved patient outcomes. Your expertise can help Oxford deliver improved systems to our clients, which ultimately leads to healthier people.
Vanessa Whitehead
Vice President, Healthcare Technology
Carrie Ayala
HIM Practice Director
At Oxford, we focus our efforts on digital health IT, AI, cloud, and mid-revenue cycle expertise so that we can be sure we're making the greatest impact. We are committed to transformational client and patient outcomes, built in collaboration with you and your expertise.
Provider
We are dedicated to helping healthcare organizations on their digital journey, so that they can provide better patient and user experience, improved accessibility to care, and better outcomes. To do this, we need the best people capable of delivering the best solutions. Join us to make that difference.
Payer
Our healthcare payer consulting offers comprehensive services that integrate extensive business, clinical, and technical expertise to improve profitability and productivity. Are you ready to help industry leaders navigate regulatory pressure, economic constraints, and new technologies to deliver greater health outcomes?
Like creating a relationship with a patient, we get to know you first. That way, when you are ready for your next engagement, we understand exactly what you are looking for. Whether it's regulatory concerns or improvements to coding, we can pair you with the right healthcare provider to create mutually beneficial outcomes.
Enterprise Applications
Infor S3
Workday
PeopleSoft
Salesforce
Oracle
Kronos
JD Edwards
 EHR Consulting
Epic
Oracle Health (Cerner)
Cloud Technology
AWS
Azure
Google Cloud
Oracle Cloud
 Digital Solutions
AI & Machine Learning
Interoperability
Data & Analytics
Applications Development
CX/UX
 Cybersecurity
Endpoint Security
Threat Modeling
Secure Architecture
Secure Communications
Encryption
Network & Cloud Security
IoT Security
Application Development
Web Application Programming
Software as a Medical Device
Payer Solutions
Claims Management
Risk Adjustment
HIM Services
Coding & Auditing
CDI
Registry
The Right Opportunity.
Right Now.
Becoming an Oxford consultant is not just another job, it's an opportunity to be part of something big. With us, you can develop professionally, collaborate with other highly technical people, and enhance your reputation.
Haley Langhorne is motivated, organized, and sets an excellent example for her team. She leads...